Brett Savage talks to Evan Caminiti and Jon Porras from Barn Owl, fresh from their jaunt accross Europe.
Hello, chaps. Barn Owl have just finished a tour of Europe. How was it?
EC: The tour of Europe was great. We played churches, clubs, squats, cafes and shared some really memorable shows with OM. Roadburn was amazing too
I noticed when you played live that a lot of the tracks seemed to pull in different directions than the tracks on record. Do you have a lot of room for improvising in your set? Is improvising part of your writing method?
JP: Improvising plays a large role in how we write. Many of our pieces are built from structures that arise out of improvising together. Our live sets consist of moments of improvisation set within structured movements. Scales, amp tones and volume may be predetermined whilst specific notes and rhythms will be improvised.
How did you both get together? Did you have musical lives before you both formed Barn Owl?
EC: We met at school in San Francisco. We both grew up playing music. I started playing guitar in high school.
JP: Barn Owl was the first project of significance for me.
Jon, I noticed that you have released Revisitor on DVD – was this what you had back projected behind you when you played recently? Could you give me some background to it? What inspired it?
JP: Yes, I just released the Revisitor DVD-R, but it wasn't what we had projected at our show. This was a film by John Davis. My work is also filmed on Super 8, but differs in content. Revisitor draws on the California Gothic ideal - romantic images of candles and crashing tides in combination with dark exposures and shadows.
Aside from Revisitor, I see that you have recently played a live soundtrack to Anka and Wilhelm Sasnals' Besides That I've Got Nothing. You have also worked with visual artist Paul Clipson. I'd like to know what Barn Owl's relationship is with the moving image. Does working with video inspire any of the music you make – or is it joined together after the fact?
JP: I think the long tone, elastic form of our music lends itself well to visual accompaniment. Sometimes it can be powerful and intense, especially in a live setting, to flood the senses with moving images and sound.
EC: Usually the music and video evolve separately, but in the case of Wilhelm's film we were given the films ahead of the performance and composed a score specifically for them.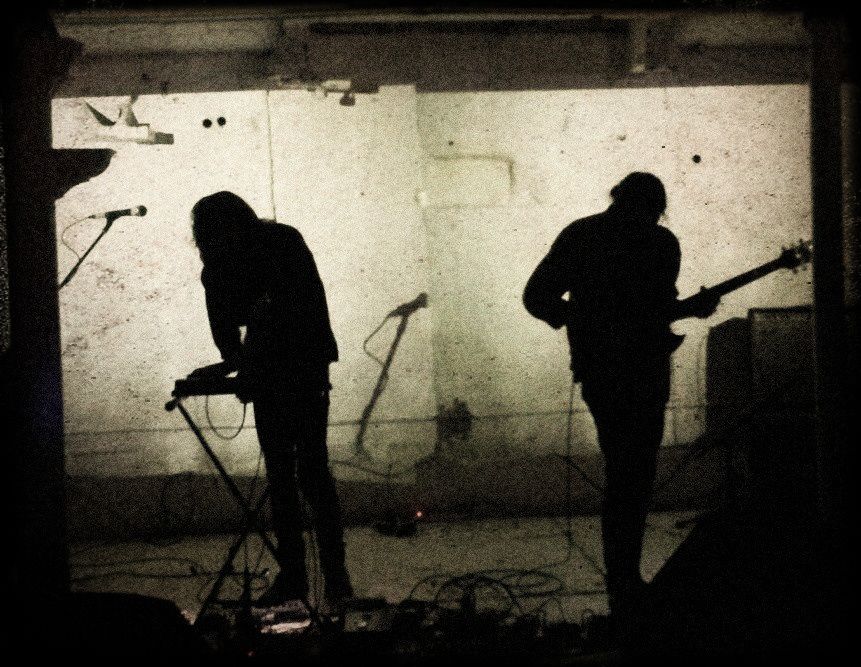 I often feel that Barn Owl seem very good at evoking environments – often parched deserts and mesas. Is that something that inspires you?
JP: I think the open horizons and wide landscapes of our surroundings play a role in our sound.
EC: Yeah, I used to be obsessed with the physical and psychological terrain of deserts. But after making about five or six albums heavily tied to that theme and energy it's less of an inspiration these days.
Can you tell me a bit about the Portraits album? There are some heavy-hitters playing on there… members of (the wonderful) Date Palms, Tarantel, Higuma… How did that come together? Was it ever unweildly having so many people involved on such a project?
EC: Jefre (Cantu-Ledesma) organized the whole thing. Everyone involved was either already friends or became friends through the process. It's a pretty tight-knit group of people in the Bay Area who share interests in minimal music.
JP: It was only a matter of time before we all ended up in a studio together. But these sessions were a lot of fun, usually ending with a meal at our favourite Indian restaurant in Berkeley- Viks
EC: It was actually really well-structured because of how minimal the music was. We set really definitive parameters and every player had a good deal of restraint, so it flowed with ease.
Whats on the horizon for both of you, and what's upcoming for Barn Owl?
EC: We're going to be writing and recording our next full length Barn Owl album throughout June and July. We've already been writing new material for this for the last few months, but we're really going to take our time sculpting this album.
JP: Most of the material is prepared, but we look forward to bringing it to life with Phil Manley.
EC: I have a new solo record coming out on Thrill Jockey in August called 'Dreamless Sleep'. Other than that, working on more material with my Painted Caves project.
JP - I have a solo record coming out later in the year too, and I'm the process of working on another film/sound project.
#Barn Owl #Drone #Psychedelic #Thrill Jockey #Interviews #Brett Savage
Posted: Tue 26 June 2012